On the thirtieth of July my birthday commenced, as a present to myself I sculpted a little Kyle the Racoon boy out of Sculpey Primo polymer clay.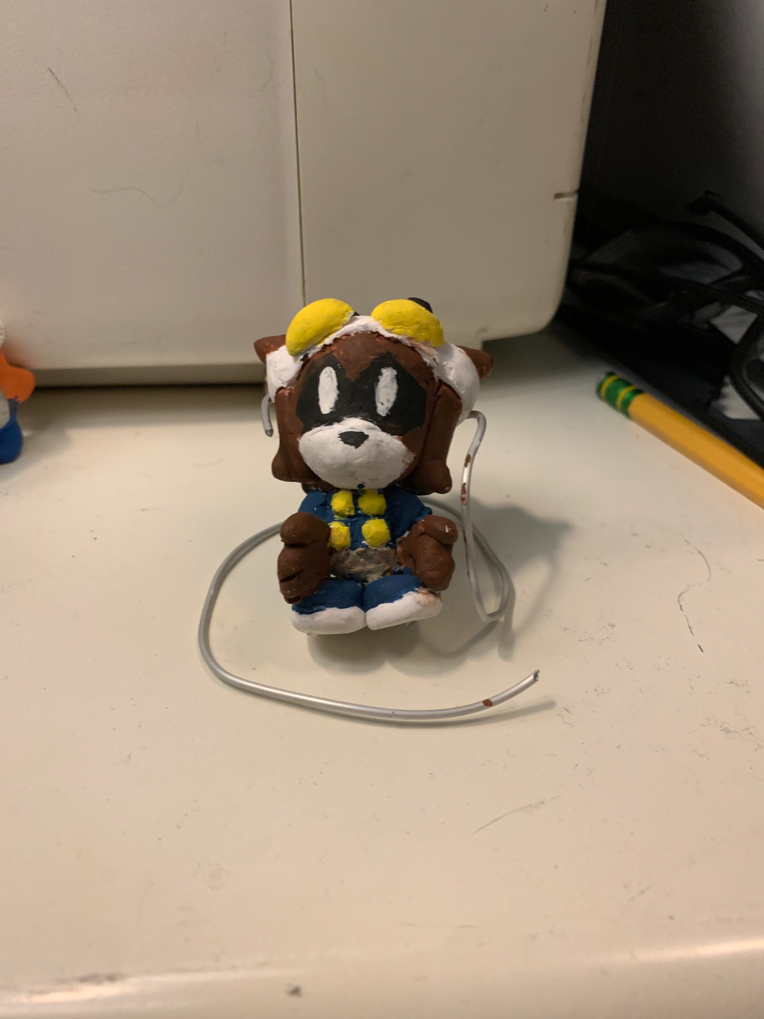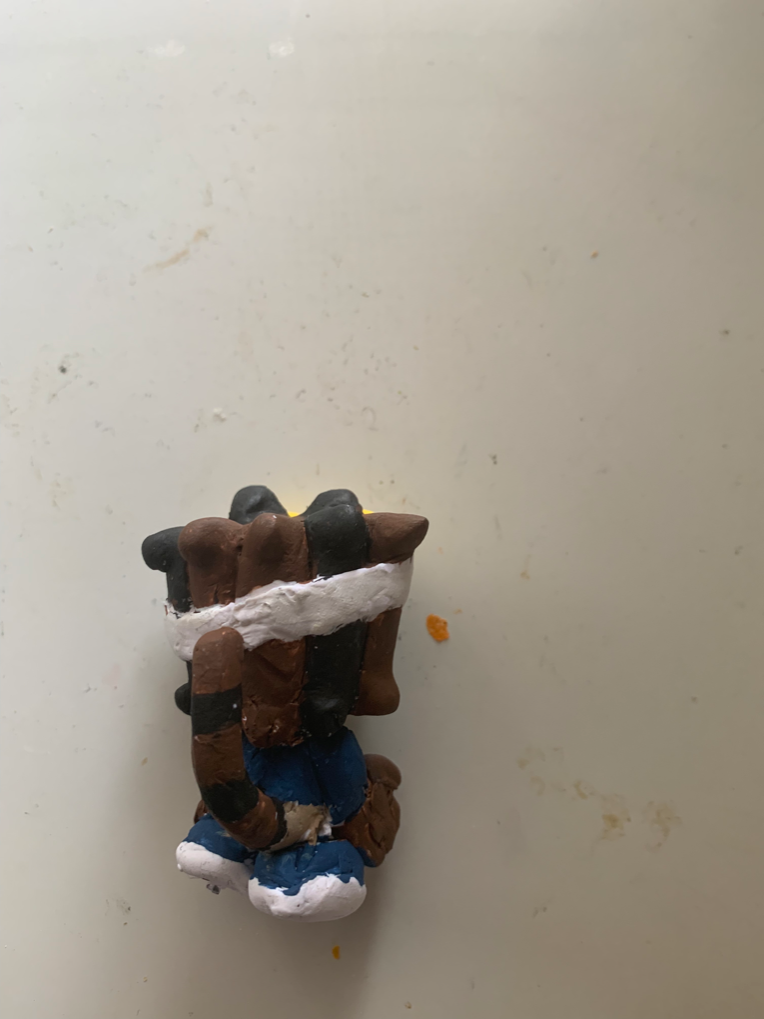 Do you think I should add a coating of gloss or does he look good enough matte?
I've put off making this figure for years, it feels good to finally complete it.
Kyle is a little rebel, he can be blunt, but over all is quite funny and resourceful.
He started out as a Sonic fan character that I drew when I was a kid.
He stars in my my highest viewed comic to date named Child Care Nightmare.
https://www.newgrounds.com/dump/item/7e913eb146c16275d74efabd87262892
and he even has a pixel stat card if you want to learn more.
https://www.newgrounds.com/art/view/thepixelizer/kyle-pixel-
More Kyle
It's pretty obvious that he's one of my favorites out of the 300+ characters I've designed. He's appeared in both 2d and in 3d. Too bad I can't continue the comic he was supposed to star in named "Radical Reserve" that opportunity died with my laptop. My unemployed self is saving up to get a new laptop I only need about $88 more if you want to help support me please consider commissioning me.